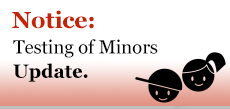 Anti-Aging and Nutrition Testing
Want to check for heart disease due to family risk? Think you may have nutrition deficiency due to a malabsorption disorder? Find out with anti-aging and nutrition lab testing from Request A Test.

Request A Test, a HIPAA compliant company with an A+, BBB rating, is convenient and affordable lab testing that gets results for you fast.

Click on the individual anti-aging or nutrition tests listed below or click on the"Info" button to get detailed information. These tests can be set up without doctor referral or insurance

Order conveniently online today. Find testing labs near you by clicking on "locations" or using "locations quick find." Both are located at the top right of the page.
---
Can't find a test you need? Additional testing is available
Please call Request A Test (888-732-2348) to inquire.