Celiac Testing
Celiac testing is an integral part of assessing whether or not someone is genetically predisposed to having celiac disease. Request A Test offers a comprehensive offering of Celiac Testing to assist in the identification of whether you are at risk before committing to an invasive biopsy or a gluten-free diet for the rest of your life. The Celiac Disease Foundation provides useful information about Celiac Testing.
Discount Celiac Testing Packages
Request A Test offers highly discounted Celiac Testing packages that bundles commonly ordered tests for greater savings.

---
Celiac Testing
Per Celiac.org, one out of 133 people in the United States is affected with celiac disease. CD occurs in 5-15% of the offspring and siblings of a person with celiac disease. In 70% of identical twin pairs, both twins have the disease. It is strongly suggested that family members be tested, even if asymptomatic. Family members who have an autoimmune disease are at a 25% increased risk of having celiac disease.

---
Can't find a test you need? Additional testing is available
Please call Request A Test (888-732-2348) to inquire.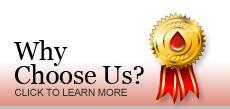 for the month of
DECEMBER...
Use coupon code ANNIV12 during checkout.
O

ffer expires December 31st

, 2014

.
Cannot be applied to industry discounted prices or previous orders. One coupon code per order.