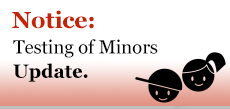 Diabetes Testing
Diabetes is a disease that affects about 27 million Americans. An estimated 79 million adults have pre-diabetes. Physicians commonly order glucose and diabetic testing to diagnose and monitor diabetes. With our online diabetes testing Request A Test provides a convenient and affordable way to monitor diabetes disease and risk with a comprehensive selection of lab tests.
Ordering your online diabetes test online is easy! Once you purchase your lab test at RequestATest.com, simply go to your local blood lab when it's convenient for you! Your online diabetes test results are available by logging into your Request A Test account.
Not sure which diabetes test you need? Call Request A Test today!
Discount Diabetes Testing Packages

---
Diabetes Testing