Same Day, Confidential Drug and Alcohol Test
Whether you, your employee or family member needs a drug test, Request A Test offers a variety of urine drug and alcohol testing. These panel tests screen for alcohol and several other common drugs at once such as marijuana, cocaine, amphetamines, opiates and PCP. Alcohol is typically detectable in urine for less than 24 hours. Most drugs can be detected going back several days but the detection period will vary depending on a number of factors such as a person's metabolism, how much they have taken and whether they have been taking it for a sustained period. If anything is detected on the initial screen, confirmatory testing will be performed at no additional cost.
Panel drug tests without Alcohol are also available. As are individual alcohol and drug tests.
Testing can be ordered by companies who wish to screen their employees or individuals who need testing for personal, professional or legal reasons. Placing an order is quick and easy and customers can choose from 1000's of lab locations across the United States. No need for insurance or doctor referral.
Who Needs A Drug and Alcohol Test?
Employers: Many companies use drug testing to screen potential employees or to ensure current employees are following company policies for drug free workplaces.
Court Ordered: Courts may order individuals to undergo drug testing when they are involved in a drug related offense or as part of the requirements for their probation.
Individuals: A person may need or want to order drug testing for themselves or a family member due to work, school, court or peace of mind.
We make it easy for anyone to order a drug and alcohol test. Individuals or companies can create a free account in a matter of minutes and all personal information and testing history is confidential. If necessary, orders can be placed right before a person needs to have their sample collected and many tests see results in as little as a few business days.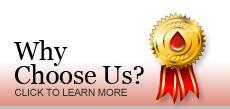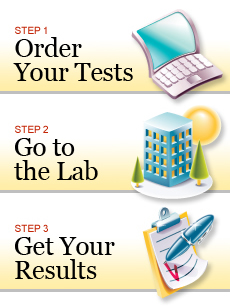 For the
month of
June
Take 10% off all Men's Health Testing.
Use promo code MEN10.
Cannot be applied to industry discounted prices, previous orders or tests not listed on our website. One coupon code per order. Coupon code expires on June 30th at Midnight EST.