Holiday Hours: Dec. 24th 8-5, Dec. 31st 8-6. Closed Dec. 25th & Jan. 1st. Normal business hours all other days.
Drug Test - 12 Panel Hair Follicle Test

$299.00
Sample Report
Specimen Type: Hair
Description:
This hair drug test looks for:
Amphetamines (including Methamphetamine)
Barbiturates
Benzodiazepines
Cocaine
Meperidine
Methadone
Opiates (Codeine, Morphine, Hydrocodone/Vicodin, Hydromorphone/Dilaudid)
Oxycodone
Phencyclidine (PCP)
Propoxyphene
Marijuana (THC)
Tramadol
Hair drug testing can typically detect drug use for longer periods of time than a urine or blood test. Detection time will vary for each person but can be up to 90 days. For detecting drug use that has occurred more recently (1-7 days), a urine or blood test may be more accurate.
Turnaround time is typically up to 7 business days. Additional time may be needed for confirmation testing.
Requirements:
Hair must be at least 1.5-2 inches in length and is normally taken from the back of the head. The lab will be required to take a sample of at least 100 strands. Please note that not all lab locations are able to perform hair drug testing. Request A Test will verify the selected lab is available for drug testing.
Category: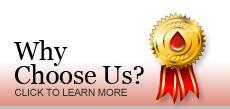 for the month of
DECEMBER...
Use coupon code ANNIV12 during checkout.
O

ffer expires December 31st

, 2014

.
Cannot be applied to industry discounted prices or previous orders. One coupon code per order.