Holiday Hours: Dec. 24th 8-5, Dec. 31st 8-6. Closed Dec. 25th & Jan. 1st. Normal business hours all other days.
Endomysial Antibody, IgA Testing

$89.00
Sample Report
Specimen Type: Blood
Description:
Endomysial Antibody IgA testing is used to aid in the diagnosis of Celiac Disease. This test looks for a type of antibody which is highly specific to people with Celiac Disease. The specificity of this antibody typically means a very low occurrence of false positives for this test. However, not all people with Celiac disease will develop Endomysial antibodies. For this reason, additional testing may be necessary even if a person receives a negative result for this test.

Celiac testing is advisable for people who are experiencing symptoms associated with Celiac Disease or are aware of family members who have been diagnosed with Celiac Disease.

Endomysial Antibody testing is commonly ordered as a confirmation when people have had positive results from other Celiac antibody tests. The presence of Endomysial antibodies is highly indicative of Celiac Disease. The Endomysial Antibody test is also available as part of the Celiac Disease Panel.

A final diagnosis for Celiac Disease should be confirmed by a doctor and may require an intestinal biopsy. For additional information on Celiac Disease testing, please visit the Celiac Disease Foundation at www.celiac.org.

Turnaround time for the Endomysial Antibody IgA test is typically 1-3 business days.
Requirements:
Endomysial antibody, IgA testing has no fasting requirements. Please note it is recommended that prior to taking the endomysial antibody blood test, a regular diet including items that contain gluten should be followed for 2 weeks as a gluten-free diet may not provide an accurate representation of potential gluten sensitivity.
More Celiac Test & Disease Info
Categories: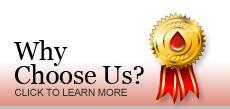 for the month of
DECEMBER...
Use coupon code ANNIV12 during checkout.
O

ffer expires December 31st

, 2014

.
Cannot be applied to industry discounted prices or previous orders. One coupon code per order.