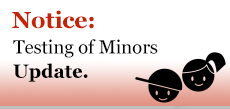 Gastrointestinal Diseases Testing
Many of our Gastrointestinal Diseases test packages are celiac blood tests to determine celiac disease or gluten sensitivity. To get information about each package, click on the Gastrointestinal Diseases test packages listed below or the "Info" button. You can also click on the "order now" button to set up your blood testing conveniently online today. Individual gastrointestinal disease/ celiac blood tests can also be ordered individually. Go to the next section to view these options.
LAB LC = LABCORP LAB QD = QUEST DIAGNOSTICS
Discount Gastrointestinal Diseases Testing Packages

---
Gastrointestinal Diseases Testing
Just as with the testing packages, the individual Gastrointestinal Diseases tests listed below can be set up by clicking on the "order now" button, You can then go to one of our partner blood testing labs at your convenience. Gastrointestinal Diseases tests range from celiac disease to dermatitis herpetiformis to ulcers and more. Click on the test name or the "Info" button for additional testing information.

---
Can't find a test you need? Additional testing is available
Please call Request A Test (888-732-2348) to inquire.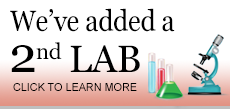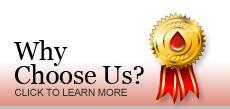 For the
month of
November
Take 10% off all STD Testing.
Use promo code STD10.
Cannot be applied to industry discounted prices, previous orders or tests not listed on our website. One coupon code per order. Coupon code expires on November 30th at Midnight EST.