Holiday Hours: Dec. 24th 8-5, Dec. 31st 8-6. Closed Dec. 25th & Jan. 1st. Normal business hours all other days.
Herpes 1&2 IgM and IgG Panel
Recent and Remote exposure
Specimen Type: Blood
Description:
The Herpes 1&2 IgM and IgG Panel testing package was designed to provide a comprehensive screening for both recent and remote herpes exposures. This herpes testing option includes Herpes IgM test and Herpes IgG Test. Both results are quantitative. Turnaround time is typically 1-3 business days.
Incubation Period:
Average incubation period for the Herpes IgM test ranges from about 5 days-5 weeks. After a few months from the initial infection, a person usually begins to "phase out" and is no longer detectable with this test. Some people may be detectable for the Herpes IgG test as soon as 4 weeks from a suspected contact although most of the population would be detectable with this test after 12 weeks.
Requirements:
This herpes testing package does not have special requirements.
Herpes Overview
This package includes:

Categories: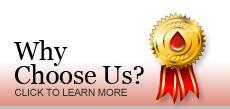 for the month of
DECEMBER...
Use coupon code ANNIV12 during checkout.
O

ffer expires December 31st

, 2014

.
Cannot be applied to industry discounted prices or previous orders. One coupon code per order.