Kidney Diseases Testing
The blood tests below are for monitoring proper kidney function. While some blood tests are a part of general health screening others can be used to help diagnose or monitor diseases, such as diabetes, coronary disease or renal disease. Click on the specific blood test below for more information.

Order your blood test for kidney function - kidney disease today and you can go to a partnering blood testing lab near you at your convenience.
---
Can't find a test you need? Additional testing is available
Please call Request A Test (888-732-2348) to inquire.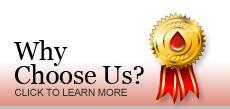 for the month of
May...
Use coupon code Women10 during checkout.
O

ffer expires May 31st

, 2016

.
Cannot be applied to industry discounted prices, previous orders or tests not listed on our website. One coupon code per order. Coupon code expires at Midnight EST.