Payment Options/Refund Policy
Debit or credit card (American Express, Discover, Visa, or Mastercard) billed as "Request A Test, LTD". We will not ask for your name or full address. We require the account number, expiration date, numerical portion of the street billing address and the zip code of the billing address. Our credit/debit card system will not provide us with your name or full address.
Money order.

Option 1

: sending the money order overnight will allow same day testing.

Option 2

: sending the money order regular mail will allow testing once the money order is received. We recommend for clients choosing option 2, to purchase some method of tracking to ensure delivery.
Please mail to:
Request A Test
7027 Mill Road, Suite 201
Cleveland, OH 44141
Cash deposit. For clients who have KeyBank branches in their state. Please speak with one of our representatives regarding this option.
Refund Policy:
To cancel your order, you must submit your request by calling Request A Test 888-732-2348 or submitting your request via email customerservice@requestatest.com. Please allow 24-72 hours for us to process your request.
Effective May 1, 2017
From the payment date until 90 days, a refund to the original form of payment MINUS a 20% processing fee (based on the original amount paid).
After 90 days until 1 year from the date of payment, a credit for future testing is available MINUS the 20% processing fee (based on the original amount paid). This credit is not transferrable and must be used prior to 1 year of the initial order date.
Orders which are more than 1 year old are considered void, may not be redeemed for services and are no longer applicable for refunds or credits of any kind.
Applies to orders placed on or after May 1, 2017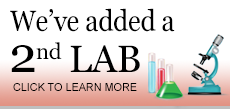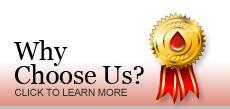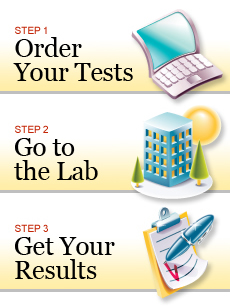 For the
month of May
Take 10% off all Women's Health Testing.
Use promo code WOMEN10.
Cannot be applied to industry discounted prices, previous orders or tests not listed on our website. One coupon code per order. Coupon code expires on May 31th at Midnight EST.