**ALERT Our phone system is down. Orders may be placed online. Urgent matters, please call 440-740-1599.**
Prostatic Acid Phosphatase Testing
Male PAP

$99.00
Specimen Type: Blood
Description: The Prostatic Acid Phosphatase test (Male PAP test) may be used to determine prostate gland health. The Prostatic Acid Phosphatase test may be used as a screening for prostate gland abnormalities, prostate cancer or to monitor treatment. Turnaround time for the Prostatic Acid Phosphatase test is typically 1-2 business days.
Requirements: The Prostatice Acid Phosphatase test has no fasting requirements.
Categories: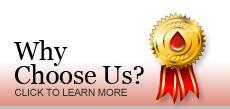 May is...
Celiac Disease Awareness Month
For this month
Use coupon code CELIAC10
Hurry offer expires
May 31st, 2013.
Cannot be applied to industry discounted prices or previous orders. One coupon code per order.