Related Topics to Drug Abuse
September 1, 2016
Drug Testing
Brief Description
Some schools, hospitals, and places of employment conduct drug testing. There are a number of ways this can be done, including: pre-employment testing, random testing, reasonable suspicion/cause testing, post-accident testing, return to duty testing, and followup testing. This usually involves collecting urine samples to test for drugs such as marijuana, cocaine, amphetamines, PCP, and opiates.
Drug Testing and Workplace Issues
According to recent data, 67.9 percent of all adult illegal drug users are employed full or part time, as are most binge and heavy alcohol users. Studies show that when compared with non-substance users, substance using employees are more likely to:
Change jobs frequently
Be late to or absent from work
Be less productive
Be involved in a workplace accident and potentially harm others
File a workers' compensation claim.
Employers who have implemented drug-free workplace programs have important experiences to share.
Employers with successful drug-free workplace programs report improvements in morale and productivity, and decreases in absenteeism, accidents, downtime, turnover, and theft.
Employers with long-standing programs report better health status among employees and family members and decreased use of medical benefits by these same groups.
Some organizations with drug-free workplace programs qualify for incentives, such as decreased costs for workers' compensation and other kinds of insurance.
Drug-free Workplace Resources
If you are an employer and would like information about creating and implementing a prevention and treatment program for your employees, call the Center for Substance Abuse Prevention's Workplace Helpline at 1-800-967-5752. The following resources provide more information about drug-testing in the workplace, including drug-free requirements for Federal contractors and grantees and for certain transportation employees.
Substance Abuse and Mental Health Services Administration (SAMHSA), Division of Workplace Programs SAMHSA's Division of Workplace Programs provides resources to help employers create cost-effective, safe, and healthy workplaces. For more information, see their Drug-Free Workplace Kit and a list of all certified drug testing labs.
U.S. Department of Labor (DOL), eLaws Drug-Free Workplace Advisor The U.S. DOL, eLaws Drug-Free Workplace Advisor assists employers with creating customized drug-free workplace policies, and informs employers and employees about the Drug-Free Workplace Act of 1988.
U.S. Department of Transportation (DOT), Office of Drug & Alcohol Policy & Compliance The U.S. DOT, Office of Drug & Alcohol Policy & Compliance advises on national and international drug testing and control issues, and rules related to the drug and alcohol testing of safety-sensitive transportation industries.
Drug Testing in Schools
Following models established in the workplace, some schools have started random drug testing or testing students suspected of drug use (called reasonable suspicion/cause testing). The goal of testing is to deter drug use and identify students who use drugs so they can be helped.
Source: https://www.drugabuse.gov/related-topics/drug-testing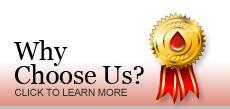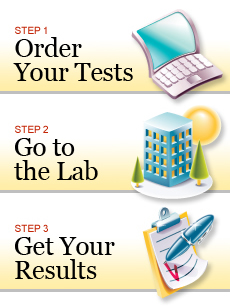 for the month of
September...
Use coupon code DRUG10 during checkout.
O

ffer expires September 30th

, 2016

.
Cannot be applied to industry discounted prices, previous orders or tests not listed on our website. One coupon code per order. Coupon code expires at Midnight EST.