Statistics
November 1, 2016
Statistics
More than half of all people will have an STD/STI at some point in their lifetime.
Recent estimates from the Centers for Disease Control and Infection show that there are 19.7 million new STIs every year in the U.S.
In 2008, there were an estimated 110 million prevalent STIs among women and men in the U.S.. Of these, more than 20% (22.1 million) were among women and men aged 15 to 24 years.
The total estimated direct cost of STIs annually in the U.S. is $15.6 billion (2010 US dollars).
In a national survey of US physicians, fewer than one-third routinely screened patients for STDs/STIs.
Each year, one in four teens contracts an STD/STI.
One in two sexually active persons will contract an STD/STI by age 25
About half of all new STDs/STIs in 2000 occurred among youth ages 15 to 24. The total estimated costs of these nine million new cases of these STDs/STIs was $6.5 billion, with HIV and human papillomavirus (HPV) accounting for 90% of the total burden.
Of the STDs/STIs that are diagnosed, only some (gonorrhea, syphilis, chlamydia, hepatitis A and B) are required to be reported to state health departments and the CDC.
One out of 20 people in the United States will get infected with hepatitis B (HBV) some time during their lives. Hepatitis B is 100 times more infectious than HIV.
Approximately half of HBV infections are transmitted sexually. HBV is linked to chronic liver disease, including cirrhosis and liver cancer.
It is estimated that as many as one in five Americans have genital herpes, a lifelong (but manageable) infection, yet up to 90 percent of those with herpes are unaware they have it.
With more than 50 million adults in the US with genital herpes and up to 776,000 new infections each year, some estimates suggest that by 2025 up to 40% of all men and half of all women could be infected.
Over 14 million people acquire HPV each year,and by age 50, at least 80 percent of women will have acquired genital HPV infection. Most people with HPV do not develop symptoms.
Each year, there are almost 3 million new cases of chlamydia, many of which are in adolescents and young adults.
About two-thirds of young females believe doctors routinely screen teens for chlamydia. However, in 2003 only 30% of women 25 and under with commercial health care plans and 45% in Medicaid plans were screened for chlamydia.
At least 15 percent of all American women who are infertile can attribute it to tubal damage caused by pelvic inflammatory disease (PID), the result of an untreated STD. Consistent condom use reduces the risk of recurrent PID and related complications: significantly, women who reported regular use of condoms in one study were 60 percent less likely to become infertile.
Consistent condom use provides substantial protection against the acquisition of many STDs, including statistically significant reduction of risk against HIV, chlamydia, gonorrhea, herpes, and syphilis.
Source: http://www.ashasexualhealth.org/stdsstis/statistics/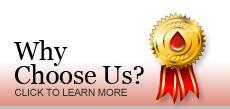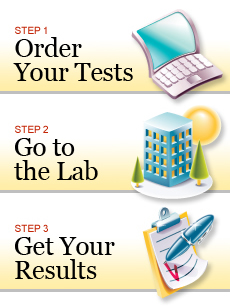 for the month of
December...
Use coupon code ANNIV14 during checkout.
O

ffer expires December 14,

2016

.
Cannot be applied to industry discounted prices, previous orders or tests not listed on our website. One coupon code per order. Coupon code expires at Midnight EST.