Titer Blood Test for Work, School and Peace of Mind
A Titer blood test is a simple way for a person to check their immunity or that of their child's. Titer testing looks for the presence of various antibodies in a person's blood which provide immunity to certain diseases and bacteria. These antibodies may be present because a person has received a vaccination or in some cases, because a person has developed a natural immunity from having a disease and recovering from it. Not all immunizations will last for a person's lifetime and the amount of time immunity lasts will vary from person to person. Taking a titer blood test can help a person to determine if they may need a booster or are still immune.
Who Needs a Titer Blood Test?
It has become common practice to vaccinate young children shortly after they are born and again before they begin going to school. Some concerns have arisen about giving children unnecessary vaccinations. A titer test can help determine if a child has a natural immunity or is still protected by the vaccinations they have already received. This can help a child's parents and doctor determine whether additional vaccines are necessary.
In many cases, proof of immunity will be required before entering colleges or workplaces in fields like the healthcare industry. Travelers may find themselves requiring immunization before going to places where certain infectious diseases are prevalent. In these cases titer testing can be easier than searching for immunization records from years ago. Even if someone doesn't need to verify their immunity for a specific reason, it is still a good idea to periodically check to make sure the vaccinations they have received are still providing immunity. Diseases like measles, mumps, and rubella are easily spread through the air and can cause serious health complications. Keeping up to date on immune status is a key part of preventative health care.
Whether it's for school, work or just peace of mind, we make getting tested easy and convenient. For a full listing of available Titer tests, visit the Titer Category or give us a call.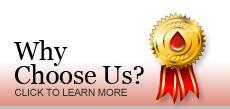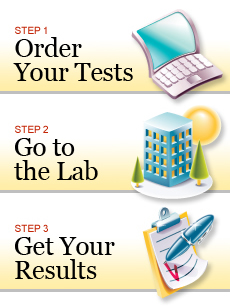 For the
month of
May
Take 10% off all Women's Health Testing.
Use promo code WOMEN10.
Cannot be applied to industry discounted prices, previous orders or tests not listed on our website. One coupon code per order. Coupon code expires on May 31st at Midnight EST.