Titer Testing
Request A Test offers the most comprehensive selection of Blood Titer Tests online. Titer tests are used to determine a person's immune status to certain illnesses and bacteria by screening for various types of antibodies. These tests are often required for school, travel, and certain professions. The results of these tests can help a person determine if they are currently immune or require vaccination. Verifying immunity can save people the time and expense of getting unnecessary vaccinations. With highly discounted prices and same day testing, Titer testing has never been easier or more accessible.
LAB LC = LABCORP LAB QD = QUEST DIAGNOSTICS
Discount Titer Testing Packages
These packages bundle together multiple tests to give you even greater savings. The immunity panel contains tests often required by schools and businesses. The Tetanus & Diphtheria Panel checks for immunity to 2 bacterial infections which can result in life threatening complications. Ordering test packages is a great way to get the most tests at the lowest cost.

---
Titer Testing
These individual titer tests give you the option of checking your immune status to a number of viruses and bacteria. Click the test name of the "info" button for a description of each test. Click "order now" to add a test to your shopping cart.

---
Can't find a test you need? Additional testing is available
Please call Request A Test (888-732-2348) to inquire.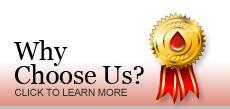 For the
month of
May
Take 10% off all Women's Health Testing.
Use promo code WOMEN10.
Cannot be applied to industry discounted prices, previous orders or tests not listed on our website. One coupon code per order. Coupon code expires on May 31st at Midnight EST.