Holiday Hours: Dec. 24th 8-5, Dec. 31st 8-6. Closed Dec. 25th & Jan. 1st. Normal business hours all other days.
Urinalysis (Complete) Testing
UA Complete

$29.00
Sample Report
Specimen Type: Urine
Description:
The Complete Urinalysis test is used to screen metabolic and kidney function as well as diagnose urinary tract infections. The Complete Urinalysis test includes color, appearance, specific gravity, pH, protein, glucose, ketones, occult blood, leukocyte esterase, nitrite, bilirubin and urobilinogen and microscopic examination of urine sediment. Turnaround time for the Complete Urinalysis test is typically 1 business day.
Incubation Period:
Requirements:
Urine test. Clean genital area just prior to giving sample. Midstream or clean urine collection preferred. Begin to urinate in the toilet then collect a few ounces into the collection cup - finish in the toilet.
Categories: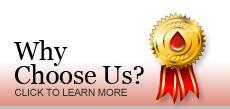 for the month of
DECEMBER...
Use coupon code ANNIV12 during checkout.
O

ffer expires December 31st

, 2014

.
Cannot be applied to industry discounted prices or previous orders. One coupon code per order.