Suffering From Wheat Allergy Symptoms?
It's frustrating to pinpoint a wheat, gluten or grain related ailment. The distinctions between an allergy, sensitivity or celiac disease can be dubious.
Wheat allergy symptoms differ from gluten allergy or celiac disease symptoms in that wheat can affect the respiratory system or the skin. These include nasal congestion, difficulty breathing or irritation of the throat, mouth, eyes or skin. Other symptoms like diarrhea or bloating are gastrointestinal symptoms that could be mistaken for a gluten allergy or celiac disease.
To help with a diagnosis, blood testing is available. The Wheat Allergy Test looks for IgE antibodies which the body develops in response to proteins found in wheat. This test is suitable for adults and children with results typically available in 3-6 business days. Ordering is easy with our network of national labs. Simply order your test, go to your local lab and see your results online.
If you suspect gluten may be causing your discomfort, we offer the Gluten Allergy Test and a variety of Celiac Disease test options.
Feel free to call to learn more about these tests. We are here to assist you.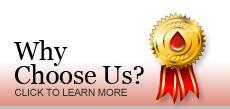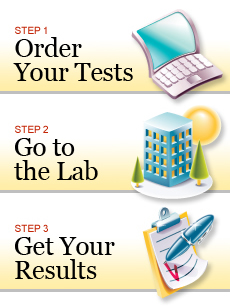 For the
month of
May
Take 10% off all Women's Health Testing.
Use promo code WOMEN10.
Cannot be applied to industry discounted prices, previous orders or tests not listed on our website. One coupon code per order. Coupon code expires on May 31st at Midnight EST.