We will be closed on Monday, May 27th in observance of Memorial Day.
Zinc Testing
Zn

$39.00
Specimen Type: Blood
Description: The Zinc test may be used to measure zinc deficiency or overload and monitor exposure. Zinc is an important mineral required for a number of bodily functions involving energy and metabolism. Zinc is necessary for a strong immune system, normal growth and assists in healing of wounds. Turnaround time for the Zinc test is typically 1-3 business days.
Requirements: Zinc testing does not have any special requirements
Categories: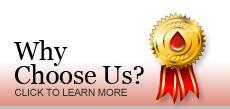 May is...
Celiac Disease Awareness Month
For this month
Use coupon code CELIAC10
Hurry offer expires
May 31st, 2013.
Cannot be applied to industry discounted prices or previous orders. One coupon code per order.