We offer the Drug lab tests you need!

10% Off
Employment-School-Personal
We offer blood, hair, urine, and saliva drug testing options!
Use Promo Code

DRUG10
Click here to see a full selection of our DRUG lab tests and packages.
*One coupon code per order. Cannot be applied to industry discounted prices, previous orders, or tests not listed on our website.
The Promo code expires on 9/30/2021at 11:59 PM ET
Important Information:
Testing for employees or job candidates? Call Request A Test at 1-888-732-2348 to open a free account.
Request A Test does not offer DOT (Department of Transportation) certified testing.
Common Drug Tests offered through Request A Test

Unlike alcohol which is normally only detectable in urine for 24 hours or less, ETG can typically be detected for up to 72 hours after alcohol consumption. It is important to note that detection times may vary from person to person. Positive results will provide numerical values for both Elthyl Gluruonide (EtG) and Ethyl Sulfate (EtS). EtS is a metabolite of alcohol similar to EtG.
The 5 Panel Urine Drug Test looks for common drugs of abuse in a urine sample.
The 5 Panel Urine drug test looks for:
Amphetamine (including Methamphetamine)
Cocaine
Opiates (Codeine, Morphine)
Phencyclidine
Cannabinoid (Marijuana)
Specimen validity testing (Creatinine, Specific Gravity, pH)

This test looks for the same drugs of abuse as a standard 5 Panel Hair Follicle test but includes a larger selection of Opiates. Hair follicle testing is typically ordered when someone desires a longer detection period than urine testing can provide. Hair testing is more effective than other sample types at detecting long-term drug use.
This hair drug test looks for:
Amphetamines (including Methamphetamine)

Cocaine

Marijuana

Opiates (Morphine, Oxymorphone, Hydromorphone, Codeine, Hydrocodone, 6-MAM)

Phencyclidine (PCP)
Important information to know before ordering a drug screen:
Blood Test: Shorter detection window than other specimen types.
Hair Test: Detect drug use up to 90 days in the past.
Most drugs will be detectable in hair starting at 7-10 days after use.
Because hair follicle testing looks for drug metabolites, external or second-hand exposure should not cause a false-positive result.
Confirmatory testing performed has a turnaround of an additional 3-7 business days
Saliva Test:
Detected in saliva less than an hour after use. They will typically remain detectable for 5-48 hours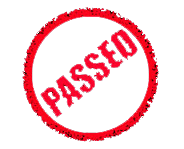 Why order your lab testing from Request A Test?
• Order and go to the lab the same day
• Lab results available online for your convenience
• No hidden fees, pricing, or information
• Easy-to-use website
• Outstanding customer service
Request A Test offers the most comprehensive selection of online medical and drug lab tests available. Our mission is to provide our clients with the best service and best price. You can order our discounted lab tests online or call one of our educated and caring customer service representatives. Each month we offer a new promotion on top of our already discounted pricing. Check back each month for more savings.
Whether you are without health insurance, need lab test results fast, or want a convenient way to get tested, Request A Test can help!
*Discount coupon codes cannot be applied to industry discounted prices, previous orders, COVID-19 testing, or tests not listed on our website. One coupon code per order.
Coupon code DRUG10
Offer valid through September 30th at 11:59 pm ET