Request A Test
January
Promotion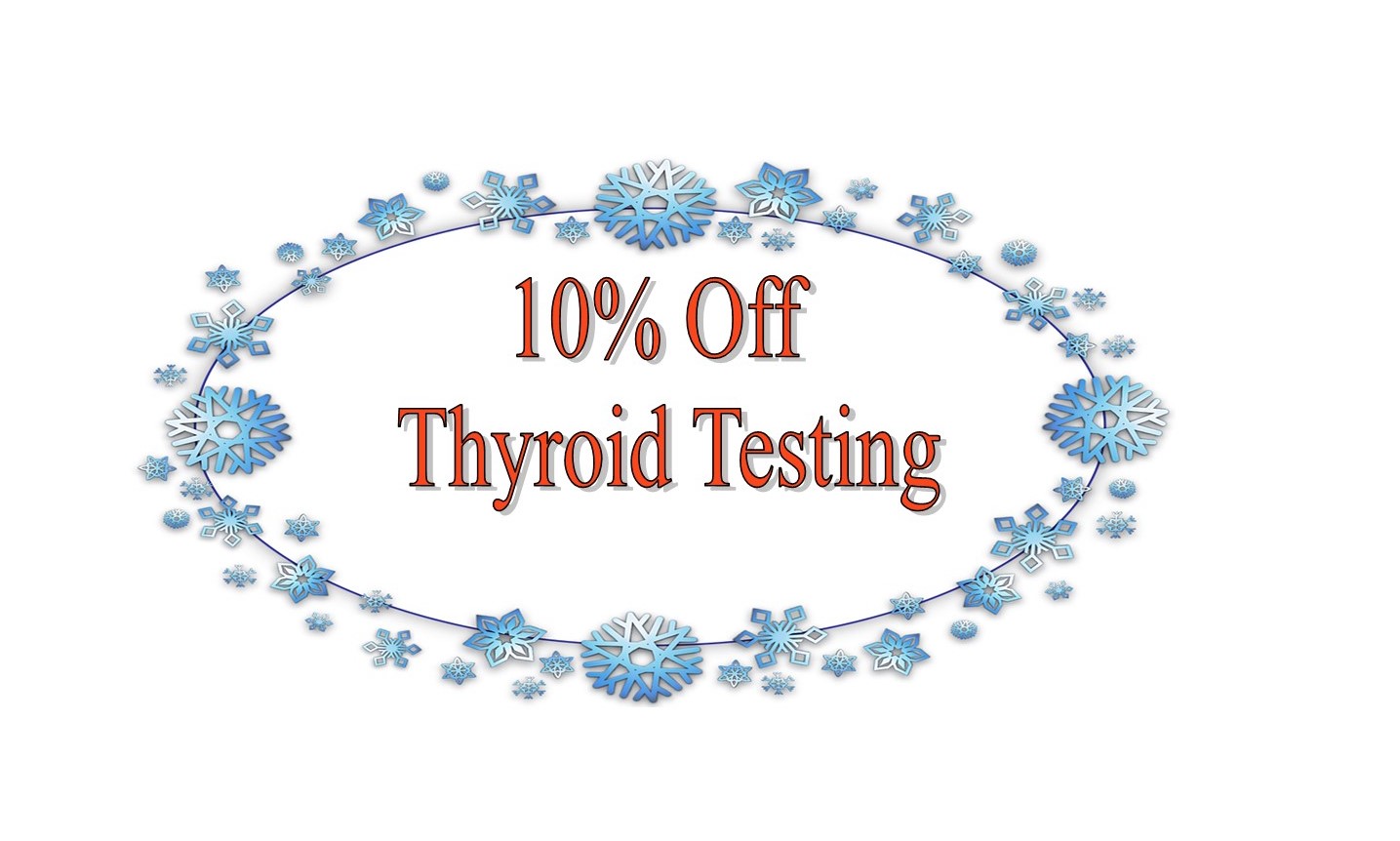 Save

10%

off THYROID

Test Category
Click here to see a full selection of our discounted tests and packages.
This offer expires on January 31, 2020 so order today!
The Thyroid is a vital gland that secretes hormones that regulate critical functions in your body. We offer routine thyroid tests and more comprehensive tests if you are wondering if you have Grave's or Hashimoto's Diseases.
Signs you may have Thyroid Issues
Weight- Gain/Loss
Mood Swings: Anxiety/Depression
Muscle Joint Pain
Hair Loss
Low Body Temperature
Constipation
Poor Concentration/memory
Neck swelling, snoring or hoarse voice
Most of the Thyroid tests recommend you STOP taking Biotin (also known as Vitamin B7 or B8, Vitamin H, or coenzyme R) at least 72 hours prior to the collection of samples. If you have further questions please check out test information or call Request A Test 888-732-2348 so a customer service representative can assist you.
Request A Test offers hundreds of lab tests to meet your testing needs. Each month we offer a new promotion on top of our already discounted pricing. Check back each month for more savings.
Why order your lab testing from Request A Test?
• Order and go to the lab the same day
• Lab results available online for your convenience
• No hidden fees, pricing or information
• Easy-to-use website
• Outstanding customer service
*Discount coupon code cannot be applied to industry discounted prices, previous orders or tests not listed on our website. One coupon code per order.
Coupon code THYJ10 expires January 31st at 11:59pm ET.