Epstein Barr Virus Testing
Epstein-Barr is one of the most common viruses worldwide. In young people EBV may cause Infectious Mononucleosis, also known as Mono. While most people either recover quickly or suffer no illness from infection with EBV, it can cause severe complications in people with a weakened immune system due to certain treatments or viruses like HIV.
Testing for EBV is helpful for determining the cause of symptoms associated with Mono or for determining if people may be at risk when their immune sytem is compromised. Epstein-Barr Virus lab testing can help determine if a person has a current infection or has been exposed to the virus in the past. Request A Test offers a comprehensive Epstein Barr Virus testing menu at affordable pricing.
LAB LC = LABCORP LAB QD = QUEST DIAGNOSTICS
Discount Epstein Barr Virus Testing Packages
Request A Test offers affordable Epstein Barr Virus testing packages to assist in getting various lab testing perspectives at a deeper discounted rate.

---
Epstein Barr Virus Testing
With a comprehensive lab test offering for Epstein Barr Virus, Request A Test gives you options to better serve your health testing needs.

---
Can't find a test you need? Additional testing is available
Please call Request A Test (888-732-2348) to inquire.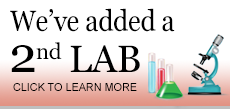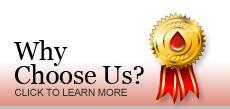 For the
month of
October
Take 10% off all Diabetes Testing.
Use promo code DIBN10.
Cannot be applied to industry discounted prices, previous orders or tests not listed on our website. One coupon code per order. Coupon code expires on October 31st at Midnight EST.