Request A Test will be closed 11/27-11/28 for Thanksgiving. We will observe normal business hours for the rest of the week.
Deployment Panel 1
Initial Deployment Option 1

$351.00
Specimen Types: Blood,Urine
Description:
The Deployment Panel 1 includes many tests typically needed prior to primary deployment overseas. The Deployment Panel 1 includes ABO Grouping and RHO Typing (Blood Typing); CBC with differential; Comprehensive Metabolic Panel; Glucose 6-Phosphate Dehydrogenase (G6PD), Quantitative, Blood and Red Blood Cell Count (RBC); Hemoglobin A1c with eAg; HIV-1 Abs; Lipid Panel;Urinalysis (Complete) and Varicella Zoster Virus Antibodies IgG. Turnaround time for the Deployment Panel 1 is typically 1-3 business days. (Please refer to individual tests for detailed test descriptions.)
Requirements:
The Deployment Panel 1 requires fasting 10-12 hours prior to blood collection.
This package includes:

Category: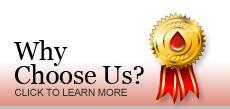 for the month of
NOVEMBER...
Use coupon code STD10 during checkout.
O

ffer expires November 30th

, 2014

.
Cannot be applied to industry discounted prices or previous orders. One coupon code per order.