We will be closed on Monday, May 27th in observance of Memorial Day.
Magnesium Testing

$29.00
Specimen Type: Blood
Description:
Magnesium blood tests may be used to evaluate kidney problems or uncontrolled diabetes or gastrointestinal concerns. Magnesium blood testing may also be useful in assisting in the diagnosis for problems with calcium, potassium, or phosphorus. Patients testing for magnesium deficiency should note that the Magnesium RBC test may provide an earlier indication of lowered magnesium levels. Turnaround time for Magnesium blood tests is typically 1-3 business days.
Requirements:
The Magnesium blood test has no fasting requirements.
Categories: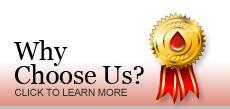 May is...
Celiac Disease Awareness Month
For this month
Use coupon code CELIAC10
Hurry offer expires
May 31st, 2013.
Cannot be applied to industry discounted prices or previous orders. One coupon code per order.