Request A Test will be closed 9/7/15 for Labor Day. We will observe normal business hours for the rest of the week.
Prealbumin Testing
Transthyretin

$49.00
Sample Report
Specimen Type: Blood
Description:
The Prealbumin blood test is often used to assess nutritional status for those at risk for malnutrition or who are critically or chronically ill. The Prealbumin test may also be done to monitor the nutritional status of someone receiving kidney treatment. Turnaround time for the Prealbumin test is typically 1-2 business days.
Note: Result turn around times are an estimate and are not guaranteed. Our reference lab may need additional time due to weather, holidays, confirmation/repeat testing, or equipment maintenance.
Incubation Period:
Requirements:
The Prealbumin blood test for nutrition has no fasting requirements.
Categories: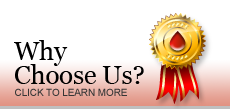 for the month of
SEPTEMBER...
Take 10% off Drug Testing
Use coupon code DRUG10 during checkout.
O

ffer expires September 30th

, 2015

.
Cannot be applied to industry discounted prices, previous orders or tests not listed on our website. One coupon code per order. Coupon code expires at Midnight EST.