Order Lab Tests Online: Results as Easy as 1 - 2 - 3!
Request A Test makes it easy, confidential and reliable to order blood tests online. We offer a wide range of online lab tests with convenient local lab locations across the country. Our process is as fast and easy as 1 – 2 – 3!
1. Order Lab Tests Online
Our website provides an extensive list of testing options including comprehensive discounted packages. You can order lab tests online or over the phone with one of our representatives by calling 1-888-732-2348.
Once you have selected your online lab tests and lab location, Request A Test completes your order by processing your payment using one of our various payment options. For your privacy and convenience, Request A Test offers confidential testing. Upon payment approval, Request A Test will provide our clients with their medical order confirmation information for their lab collection.
2. Go To The Lab
Once our clients receive their medical order confirmation information, they are able to go into the lab at their convenience. No appointment is necessary as our labs operate on a walk-in basis. Clients may go to the lab for collection during the lab's regular business hours arriving at least a thirty minutes before any lunch or closing times. We do suggest that our clients carry Request A Test's phone number when they go in for their testing so we may assist them during their lab visit if needed.
3. Get Your Results
Clients are given several options to obtain their test results. Our clients can call us at Request A Test to have their results read to them over the phone or online lab test results can also be obtained by logging in to their account to be viewed online. By request, we are also able to provide our clients with a paper copy of their test results by mail or by fax.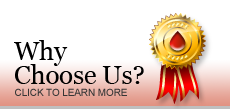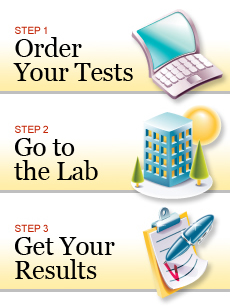 For the
month of
September
Take 10% off All Drug Testing.
Use promo code DRUG10.
Cannot be applied to industry discounted prices, previous orders or tests not listed on our website. One coupon code per order. Coupon code expires on September 30th at Midnight EST.