Request A Test will be closed 11/26-11/27 for Thanksgiving. We will observe normal business hours for the rest of the week.
Vitamin B1 (Whole Blood) Testing
B1 Vitamin, Thiamine

$69.00
Sample Report
Specimen Type: Blood
Description:
The Vitamin B1 test (whole blood) may be used to determine Vitamin B1 deficiency. Vitamin B1 deficiency may be caused by malnutrition or those with malabsorption disorders such as celiac disease. As Vitamin B1 (or Thiamine) is found mostly in red blood cells, the Vitamin B1, Whole Blood test is typically used to evaluate stores within the body. Vitamin B1 (or Thiamine) is required to properly convert carbohydrates to energy. Turnaround time for the Vitamin B1 test is typically 2-3 business days.
Note: Result turn around times are an estimate and are not guaranteed. Our reference lab may need additional time due to weather, holidays, confirmation/repeat testing, or equipment maintenance.
Incubation Period:
Requirements:
The Vitamin B1 test requires that the sample be collected before breakfast in the morning and prior to any medication.
Categories: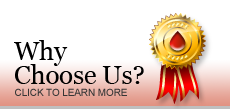 for the month of
November...
Take 10% off STD Testing
Use coupon code STD10 during checkout.
O

ffer expires November 30th

, 2015

.
Cannot be applied to industry discounted prices, previous orders or tests not listed on our website. One coupon code per order. Coupon code expires at Midnight EST.