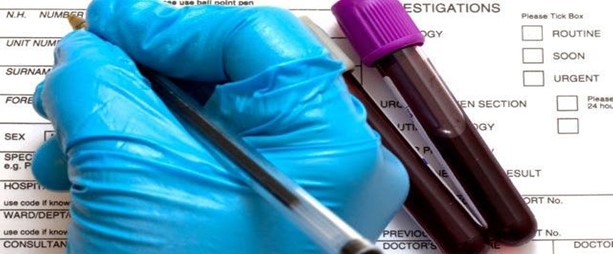 How to get a blood test without a doctor's referral
March 24, 2022
Jason Ferrier
How to get a blood test without a doctor's referral
Suppose you want to find out what your cholesterol levels are. It should be easy, right? Unfortunately, the process of getting a simple blood test can involve a lot more time and expense than you may think. Most lab companies don't let a person walk in off the street and ask for a test. You need an order from a doctor. To see a doctor, you need to schedule an appointment and it could be days, weeks, or even longer before they can see you. Of course, the doctor's visit isn't free. Even if you have insurance, you may still be responsible for a copay or have to pay some or all of the fee if you haven't met your deductible. Once you have the doctor's order you can go get the test, which will also cost you. How much you pay for the test will again depend on your insurance plan, and if you don't have insurance, good luck. Some lab companies charge up to hundreds of dollars for basic blood work. In most cases, the lab will provide the test results to the physician who ordered them. That means you'll probably need to see your doctor again to go over your test results. That means another appointment which you'll have to pay for, naturally. Even if you have a great insurance plan and don't have to pay out of pocket for any of this, there's still the matter of the time involved.
Request a Test provides lab testing direct to consumer. What that means is that you order the lab testing you need directly from us, we provide the doctor's referral to the lab via our physician's network, and you go take the test. If it sounds simple, that's because it's meant to be. We know that people have many reasons for needing lab testing.
Getting routine blood work for an annual checkup
Watching markers like cholesterol or blood sugar to keep on top of health issues like diabetes or heart disease
Screening for cancer, autoimmune disorders, nutritional deficiencies, or allergies
Protecting your sexual health and that of your partners with STD testing
Drug testing for work, school, court, or personal reasons
Whatever the purpose of your lab testing, Request A Test's goal is to make it convenient, quick, and affordable.
Convenient Lab Testing
Request A Test partners with 2 of the largest certified lab companies in the United States. This means you can get the same level of quality and accuracy with your testing that you would have if they were ordered by a doctor's office or hospital. It also means that you can pick from over 4000 locations across the country. Most of these locations are open 5 days a week and some are also available on weekends so you can work your testing into your schedule.
Quick Lab Testing
When you order your own tests, there's no need to wait on a doctor's appointment or check to see what your insurance provider will cover. You can place an order for testing by phone or online in as little as 10 minutes. Most labs accept walk-ins without an appointment so you can go in the same day you place your order. Once your test results are complete, the results come directly to you. A password-protected account will keep your information private and ensure you always have access to your medical records. The amount of time it takes a test to complete will vary, but many see results in as little as one business day.
Affordable Lab Testing
By buying lab testing directly, you'll often end up paying far less out of pocket. Besides saving on the cost of a doctor's visit, we discount the price of all our lab tests as much as possible. If you need more than one test, we also offer packages that combine multiple tests together for additional discounts. Don't forget to check which coupons or promotions we currently to save even more.
Lab testing with no doctor's order required
Since 2002, Request A Test has been committed to the goal of making lab testing available to anyone who needs it. Your time, money, and privacy are important. Our mission is to take out the stress and hassle that may prevent people from doing everything they can to monitor and protect their health. No one is a better advocate for your health than you and Request A Test is here to help you take charge.
Affordable, Rapid, Confidential
Step 1

Order
Your Tests

Step 2

Go to
the Lab

Step 3

Get Your
Results